The chickens have come home to roost
After years of Google sticking it to you and I as advertisers, the chickens have come home to roost. Google, the private sector taxman of internet retailers who have exploited us all, has found out what is like to be on the wrong end of an invoice.
If you haven't heard already, Google have gotten themselves into a spot of bother with The European Union. When I say a spot of bother, I mean a £2.14 billion spot of bother. Although this is a mere drop in the ocean to search engine leaders Google, it is a very interesting/controversial story behind why they have been charged.
Google Shopping has come under attack for allegedly 'abusing its internet search monopoly'. The EU has said that Google broke EU competition law by exploiting the power of its search engine to promote its own shopping service.
Google got stung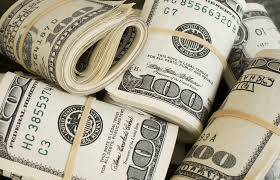 OK great. Google got stung… about time, I hear you cry! But, the reason I bring this to you is not to gloat and bask in Google's mistake. It's the fact that this is now going to affect our clients, and you! How? Well, if 'Google don't make some changes to the Shopping system in the next 90 days', they have been threatened with further fines of 5% of its parent company Alphabets' daily worldwide earnings… £2.14 billion actually sounds like the better option.
In the office, we have many thoughts about this. Number one being that Google is a search engine, not the internet. There are 100's, if not 1000's of search engines which people have the choice to use everyday. However, Google is an monopoly when it controls 90% of the search market. Pay per click advertising may be taking a big hit soon.
It could be that Google Shopping results are not the sole shopping comparison service shown in the search results. Bing Shopping, Ebay, Amazon and others may begin to appear at the top of the page in place of Google's. Shopping ads might disappear completely and text ads may make a return. It is unlikely to affect non-EU markets, but big changes are likely to us in the EU. Interestingly the shopping engine isn't the only candidate, its appears that Google Maps may come under fire too.
Stacking the deck
Google finds itself facing the problem that its stated goal was to organise the world information, not stack the deck in its favour. Tetra Pak had a issue many years ago when it purchased trade magazines for the packaging industry and made it a little difficult for competitors to advertise in them!
The EU seems to be taking the view as a search engine, you either provide open search results where we all compete fairly for listings including shopping or a break up of the search engine market could be on the cards for Google. It's a bit ironic that Microsoft maybe the big winner with Bing here, yet Microsoft faced similar action years ago with Internet Explorer. I bet Bill's had a few laughs over this story.
Hold onto your Google Shopping hats!
Nonetheless, there is clearly a storm brewing. However, we are expecting changes to be made to Google Shopping over the coming weeks/months which means it will be even harder to maintain let alone increase your online income. So, now is the time to ensure your Shopping campaigns are set up and ready to brave the storm.