Know it all
If at any point, you think you know it all… you're wrong. Say hello to our example: Bob, the Marketing Manager. Bob has been a Marketing Manager for 4 years and knows the ropes well. However, he has been running the same Marketing Campaigns and using the same strategies for years and thinks there is no chance of getting any more sales as he is covering all possible areas. I will let you into a little secret, Bob is silly.
As Albert Einstein once said…
"Intellectual growth should commence at birth and cease only at death."

Bob isn't continuously learning, which means he is falling behind. In this day and age, Markets/Potential Customers can change daily and there is nothing you can do about it. This is why adapting, learning and excelling is important if you want success.
Continuing Professional Development (CPD)
Let's talk about one of my favourite things, Continuing Professional Development (CPD). CPD is the process of continuing your development and documentation of new skills, experience and knowledge after your initial training. Doesn't it sound great? We think so too!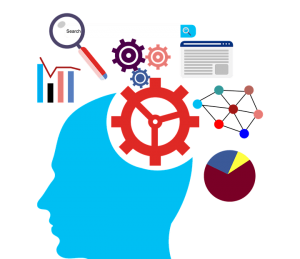 Now, currently we can not offer official CPD points to add to your portfolio. However, this is something we are pursuing and are awaiting a review of our application. The thing is this: How do you feel about improving your own personal development? Not everyone is studying for points or wants a qualification, but everyone should want to make their lot a better one.
No matter where you are in your professional career there is always more to learn and situations arising that you've not considered. Continuing your development is not a sign of weakness, it's a sign of strength and business savvy. You have to look at it as it's not that someone knows more than you, it's that someone knows something different to you which will fill in any knowledge gaps.
So, here's the question
Are you business savvy and want to improve the ways you are approaching online marketing?
OR
Are you satisfied because you "know it all" and you couldn't possibly be taught anything more? Just remember Einstein's quote and ask yourself, is he right or are you…
Begin your learning journey today – Contact us now »